Dear IPNA members,

It was nice to meet with most of you in Iguaçu at the last IPNA Congress. We were quite anxious during the preparation but we finally had 1150 participants (vs. 1229 in Shanghai and 1200 in New York City), which is not so bad facing zika and political troubles! Again I would like to thank Vera Koch, Arvind Bagga and our Brazilian colleagues!

Due to safety issues, the 2019 meeting will not be held in Istanbul –a pity for our Turkish friends- so that a new bid is open: Key-words will be safety, science and easy access to the venue.

IPNA is growing well, thanks to joint membership with all regional societies and to increased information from all of you to many colleagues dealing with renal diseases in children all over the world. My goal as President was to have 1.500 members, and we have now 1619 IPNA members! This is rather stimulating for all our projects!

You will find interesting data about some IPNA initiatives in this Newsletter, as well as a report about dramatic conditions in developing countries through the recent experience in Venezuela.

Warm regards to all of you!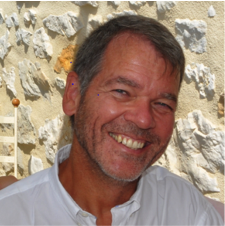 Pierre COCHAT